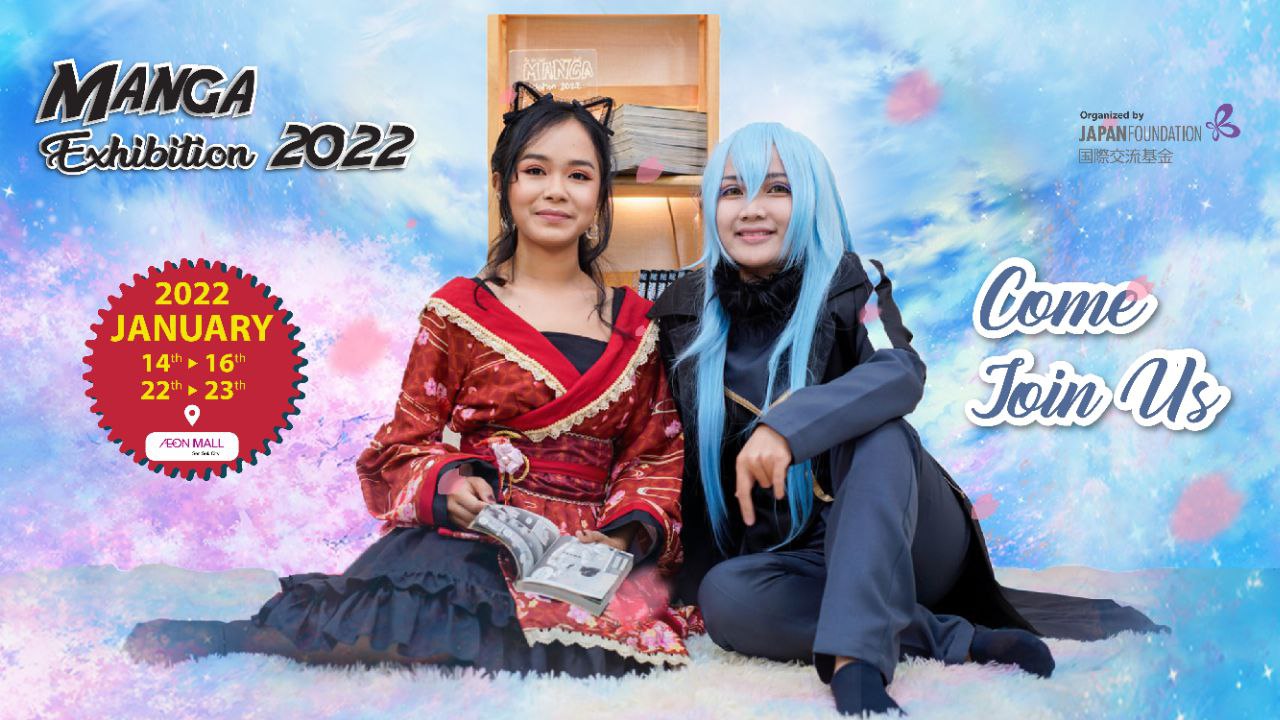 Manga Exhibition
The "Manga Exhibition" aim to promote the Literature as well as reading culture in Cambodia. It will become one of the exciting events that provide more detail contents-program into its platform such as Manga Exhibition, Talk Shows, Cosplay Show and Japanese Game.
All of those program will reflect about how Cambodian People are able to learn more about Japan by reading Manga, how is the different between Japanese Text Book with Japanese Manga Book​, how it helps Japanese Learners to improve reading and speaking skills and with strongly hope that Cambodian people will know more about Japanese Manga and would choose manga as a way to start a reading habit.
The "Manga Exhibition" will become the legacy of the first Japanese Manga Exhibition in Cambodia for Cambodian Young People especially, Japanese Language Learners and Manga Lovers.
"Free Admission" "First Come First Serve"
The schedule and main program will be conducted as following:
Venue
AEON MALL Sen Sok City
Culture, society, tradition and other aspect of Japan is dispatched beautifully in various manga. Our Japan and Japanese through manga program target those who are interested in learning about Japanese culture, tradition, society and language through manga.
This event aims to promote and raise awareness of reading culture and cultural exchange through Japanese Manga, Novel and Literatures as well as intangible culture.
Singer, Manith who is also active as writer has been introducing creative and wonderful world by his songs and books to us. Last year, he joined YOMU project produced by the Japan Foundation and in that project, he wrote a short novel "Only One Waterfall", which depicts the family facing several issues under COVID-19 situation. In this mini concert, he introduces the short novel and his new bookas well as his popular songs.
The event aims to promote the Japanese Culture to the people who are interested in Ninja or Onomatopoeia.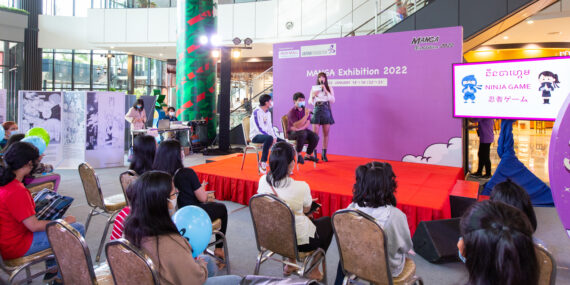 Japanese ninja has been very popular among manga, anime, movie and even international film. How much do you know about real life ninja? Let's learn more about Ninja in Japan through this fun and exciting Ninja Game to win a Ninja book.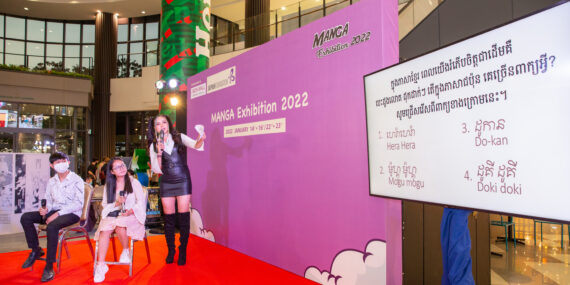 Onomatopoeia has been widely used in Japanese language especially in every lives and manga. In our Manga Exhibition, we would like to introduce some of the common Onomatopoeia that Japanese leaners and manga lover would usually encounter through our fun game.
---
Schedule