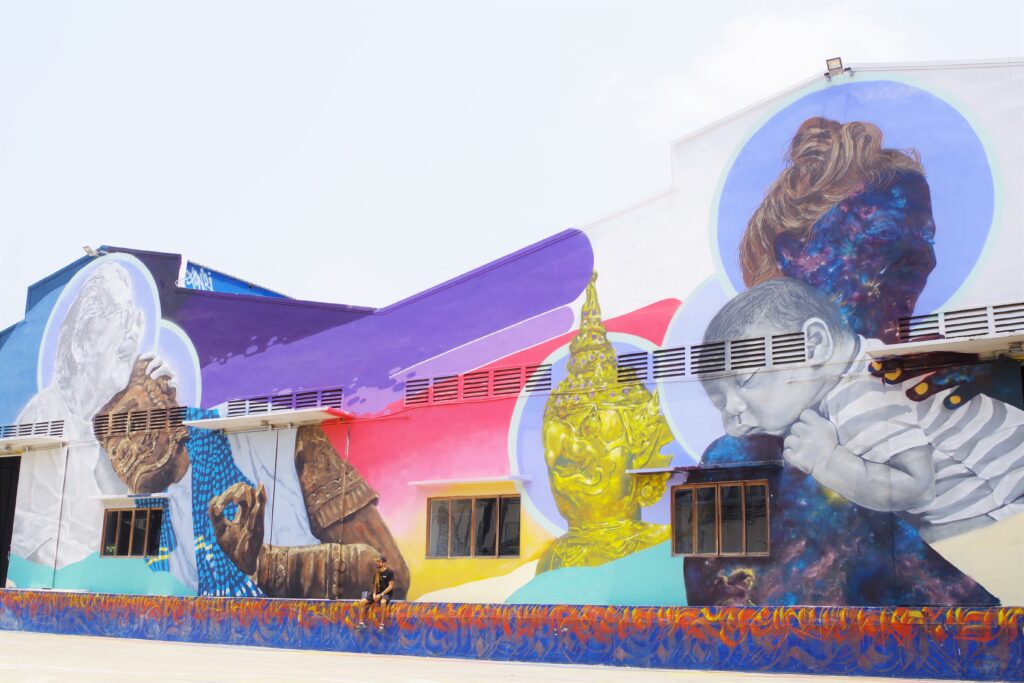 This article is part of the series of article "CULTURE" in collaboration with "Nyonyum Magazine".
Born in France and raised in Canada, FONKi, a 31-year-old Cambodian, creates drawings of subjects such as portraits and stone statutes, using techniques of street art and of delicate and detailed depiction. In this interview with FONKi, the artist tells us how he created his current art style and how he worked on KiZUNA memorial mural in collaboration with Japanese artists.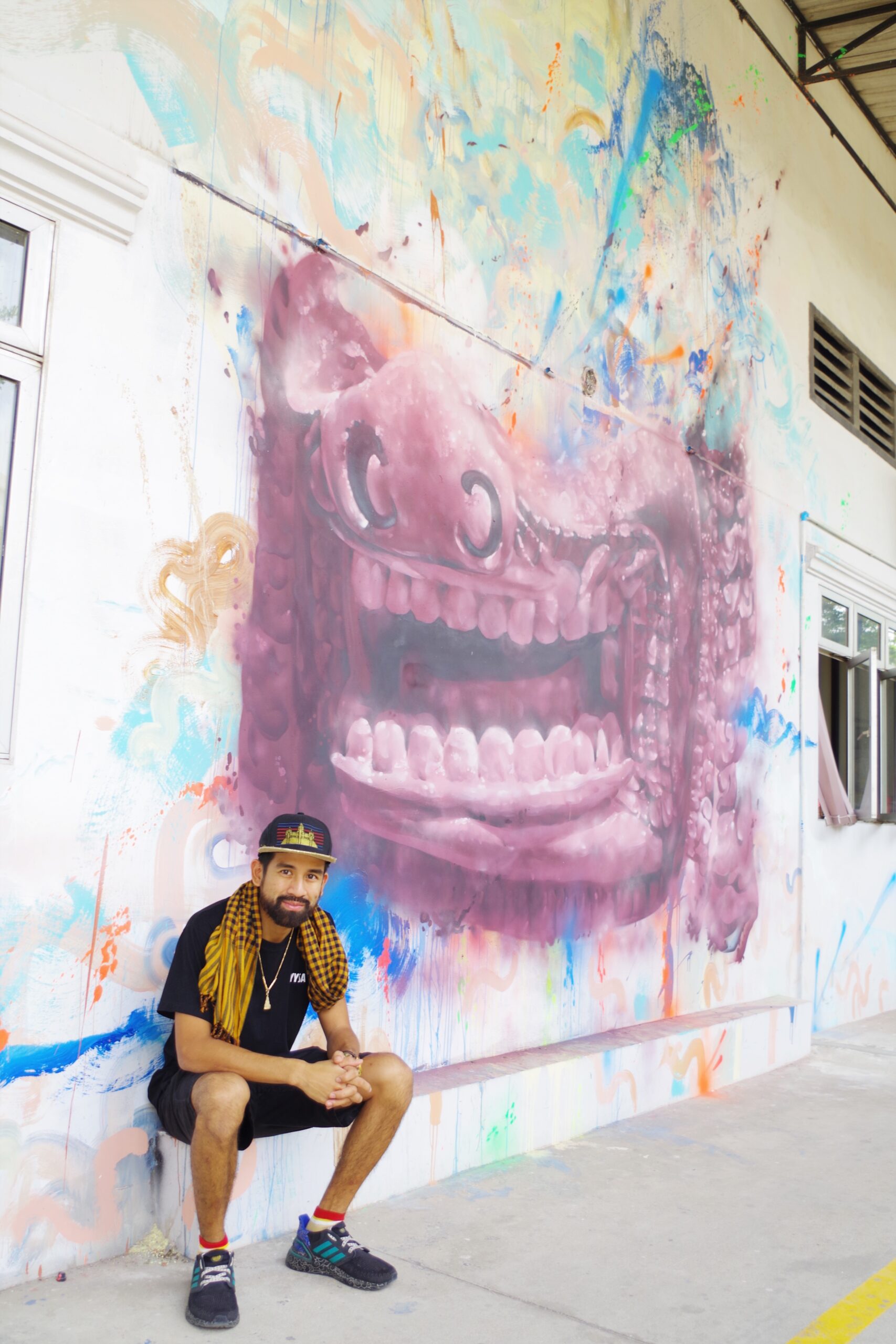 Exploring own roots
Born in 1990 to parents who emigrated from Cambodia to France during the civil war, FONKi is an artist/painter & gallery owner currently based in Phnom Penh.
When he was 4, his family moved to Montreal, the City of Immigrants, where various races and cultures coexist. The more he got to know about culture and history of society and history of individuals, the more he got interested in them. He chose to study at Mel Hoppenheim School of Cinema at Concordia University, reminding himself that as long as he would draw, he would be happy. This, without knowing his passion for graffiti and murals he had since he was 15 years old, would take over him and become his actual career.
In 2012, he went to Cambodia with his filmmaker team to shoot "The Roots Remain", a now winning award documentary film featuring him and his quest through mural paintings. Then, after travelling many times back and forth between Canada and Cambodia every few months, FONKi moved his main base to Cambodia in around 2017.
Drawing is the same thing as cooking feelings
There are many of his artworks in the motif of actual persons and stone statues in ruins.
In his early 20s, when he visited Cambodia regularly, he traveled all over Cambodia and met a lot of people there and listened to their stories. Although the people he talked to did not talk much, he could deeply understand the feeling of people living on this land where sad and tragic history happened not so long ago. Their stories resonating with him inspired him to draw their portraits in a natural way.
Moreover, the more he dug into his roots, the more he got attracted to the stone statue that his ancestors built. In order to acquire more knowledge about his culture, he visited the ruins all around Cambodia and consulted books.
He said "drawing is the same thing as cooking feelings and memories". The feeling that he did not have when he was in Canada, the stories that he heard from people and other new knowledge and experiences all become ingredients, flavors and spices. And as the word "cooking" indicates, he cooks using all of these on canvas. He also said "When I draw, I don't follow my head but my feelings." As a result, he often realizes the message of the drawing after completion.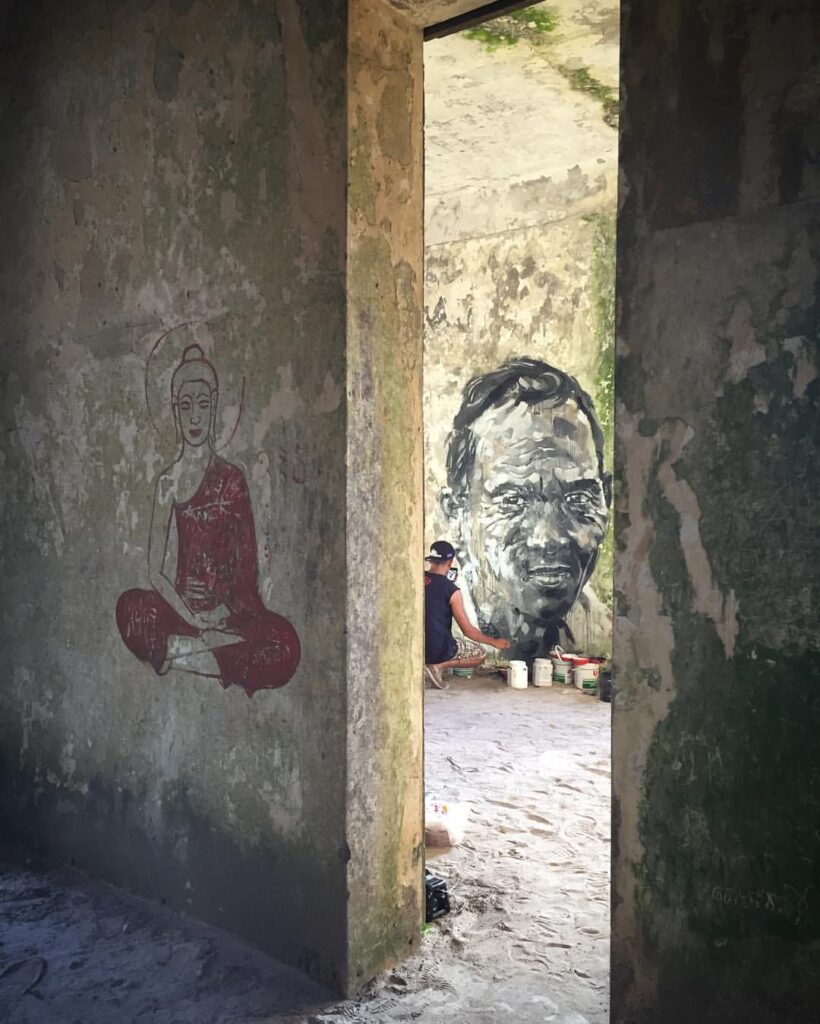 Real meaning of street art
Looking back on the time he drew on the walls in vacant land and narrow alleys in Cambodia, he talked cheerfully about the reaction of people when they saw him drawing. "For most of them, it was the first time to see people drawing on the wall. Without judging it as good or bad, they were just curious about what I was doing. Some just watched until completion, while some brought food. Some others came to chat during my breaktime, and some exchanged their opinion with me over the drawing. I felt that I could share the time and space with them".
Since various construction and demolition activities are taking place at a rapid pace in Cambodia, some of his murals have disappeared over the past decade, while he keeps adding new ones. However, he accepts and even enjoys the change and according to him, "because this is street art, it reflects the time, morphing societies and cities. And what I will remember through my work in the streets, is all these different ambiances and exchanges I had during my journey".
Waves of Renaissance
He describes the current art scene of Cambodia as Khmer renaissance. The word "renaissance" coming from French language means "revival" and also refers to the movement of cultural renaissance spread in European countries in the 14th Century.
While he got involved with more young Cambodian artists, he found "a will of breaking an inter-generational silence, a deep need of expression wich can be deeply felt within all artists," over Cambodia. He started to regard this situation as renaissance.
While international movement is restricted due to the coronavirus situation, he meets other artists more often in Phnom Penh and starts new collaborations through his FT Gallery. He added "This might be a positive transition for the art community, despite the hardships everyone is facing".
---
The Japan Foundation Asia Center X FT Gallery
"KiZUNA Memorial Mural" Project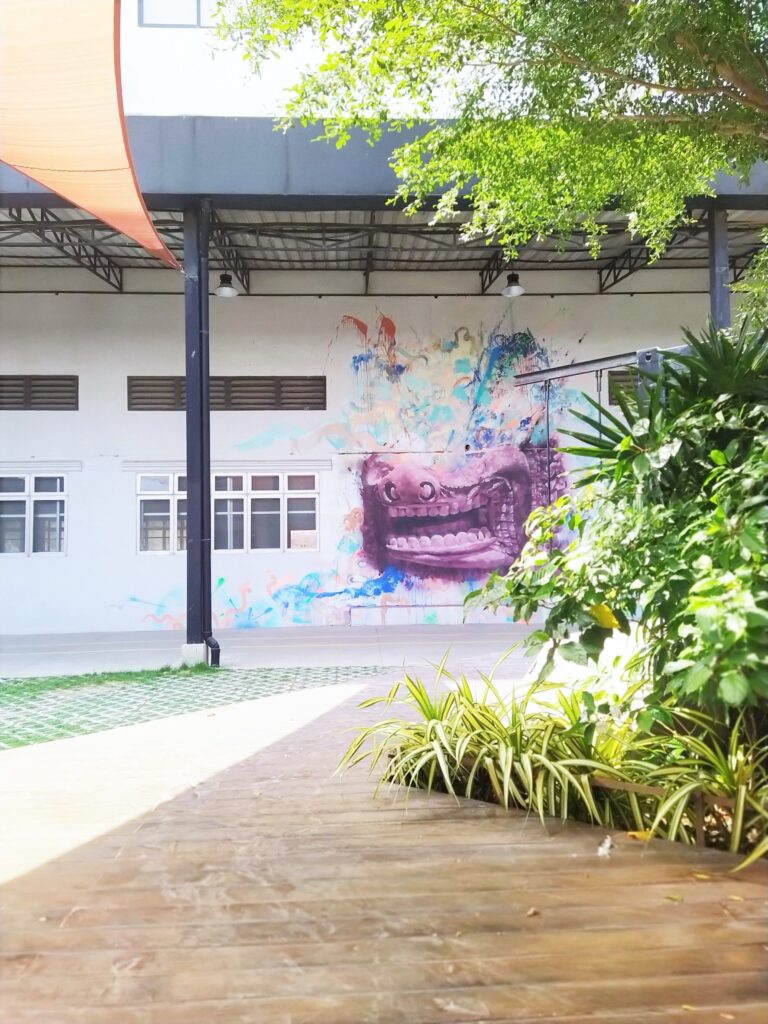 A memorial mural was presented as a collaboration project between The Japan Foundation Asia Center and FT Gallery & Studio at "KIZUNA WEEK" held online in February 2021
Q: Could you introduce the artwork?
FONKi: This is an unprecedented artwork using the technology of AR (Augmented Reality) in the collaboration of 3 artists. When we capture my mural here in Cambodia through the filter of Camera Apps installed on smartphones, we see my mural start moving with the drawing by TWOONE (Hiroyasu Tsuri), Japanese artist living in Italia. Thus, the collaborated artwork is completely virtual on smartphone through the filter. This filter using AR technology itself was created by Kenxxxooo (Kenichiro Takamatsu) living in Japan.
Q: Is this collaboration with Japanese artists your idea?
FONKi: It is my initiative but it is a collaborative idea. Inspired by the meaning of "kizuna" that I heard from The Japan Foundation Asia Center, the first thing that came up to my mind was the need to collaborate with Japanese artists. However, it was difficult to create face-to-face collaboration and I came to face a deadlock. Finally, I could break the deadlock by talking to the two Japanese artists to try something new together, particularly at a time like this. Then, the idea started to take shape rapidly.
Q: What is the motif of the mural?
FONKi: It is a smiling lion. Both Khmer lion and smile are linked to Cambodia. And I think that both are something universal because everyone knows lion and smile.
Over the head of lion, it is filled with colors like imagination and energy in our head. Moreover, we can see through the filter, flowers blooming and birds flying freely around, which are drawn by TWOONE. I used pastel bright colours for this mural hoping that the people feel the cheerfulness, warmth and love I feel we are in desperate needs these days.
Q: How were the reactions of viewers to this mural?
FONKi: It was good for me to see this mural coming as a fresh surprise to people because it is the first mural virtually moving in linkage with AR animations in Cambodia. We can track how many people enjoy the mural not only by seeing the reaction of people on site but also by seeing the reaction through the post on SNS, which, I think, is a unique aspect of digital works.
Through the AR filter, Cambodian artist and Japanese artist were connected. And through Internet, I think, this kizuna has been amplified through beyond borders.
Q. What was your impression of this new style of collaboration?
FONKi: It was the first time for us to collaborate with the Japan Foundation Asia Center. Carrying on this project, I realized that we can develop the creativity by collaboration using digital technology such as AR. And being inspired by TWOONE's aesthetic and our exchange, I chose for the first time to mix on a wall a more natural expressive style of painting with my hyperrealism. I could add new flavors to my painting (cooking). Thus, I could expand my world a few steps outward and broaden my vision.
---
Introduction of FT gallery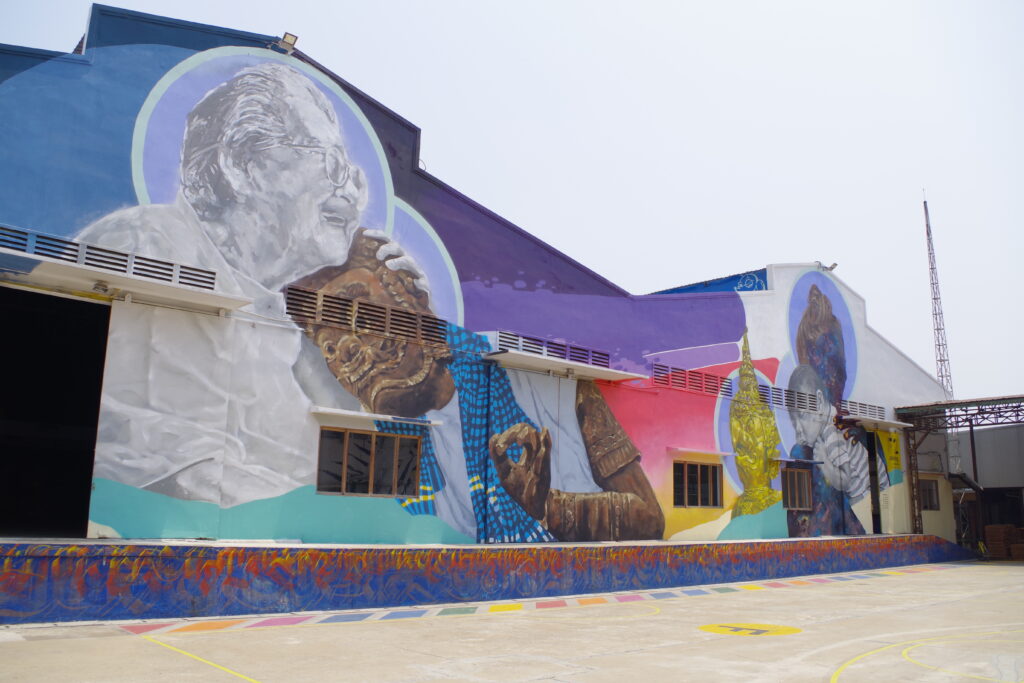 FT Gallery
FT Gallery & Studio is Cambodia's first contemporary urban art gallery and street art/mural production company. Located inside the Factory Phnom Penh Cambodia, FT focuses on the Khmer Renaissance movement by showcasing international and Cambodia's finest artists influenced primarily by urban street art, graffiti and Asian culture.
FT mission is also to support new and established Cambodian talent as well as to contribute to Phnom Penh's international reputation as a cultural creative hub in Southe East Asia.FT is a platform in constant evolution built with the desire to create through art a bridge between traditional past and future and between local Khmer culture and international scene.
FT in partnership with Factory Phnom Penh runs the Art Space and "Anyone in Residence" (AiR) Gallery program, designed for artists, creatives and technology professionals to have short-term access to the ArtSpace facilities and community.
---
Project Movie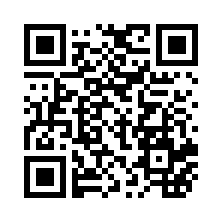 KiZUNA memorial mural
"With art there is no border, you can break all barriers and create a bridge between individuals, collectivities, nations" by FONKi.
Let's check out the video by Oyen Rodriguez to know more about the message from artists!
---
How to activate AR in front of KiZUNA Mural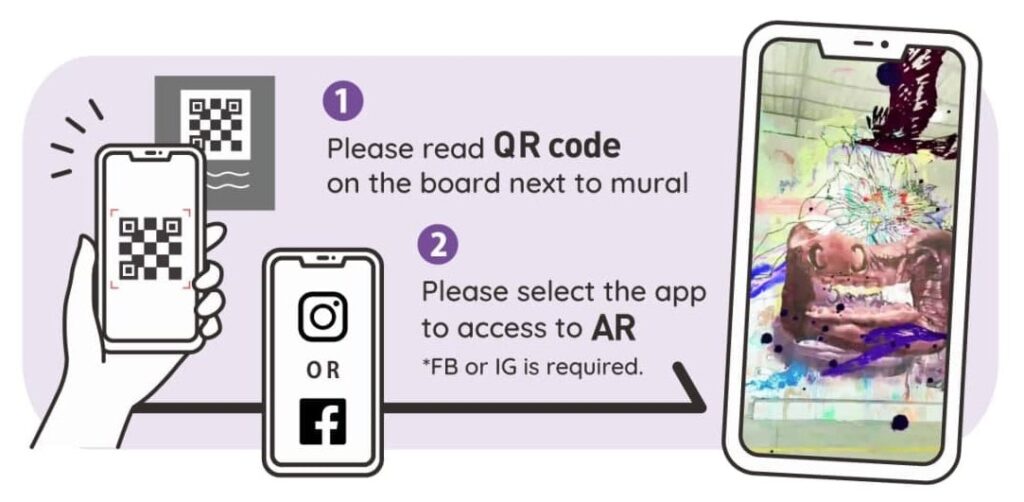 ---
(Additional comments)
After the interview, we learnt that the mural became white – out of shape by accident during the building renovation. We cannot stand it, but we believe the smile of the lion will come back soon When the time comes. Let's tie up a stronger kizuna!
---