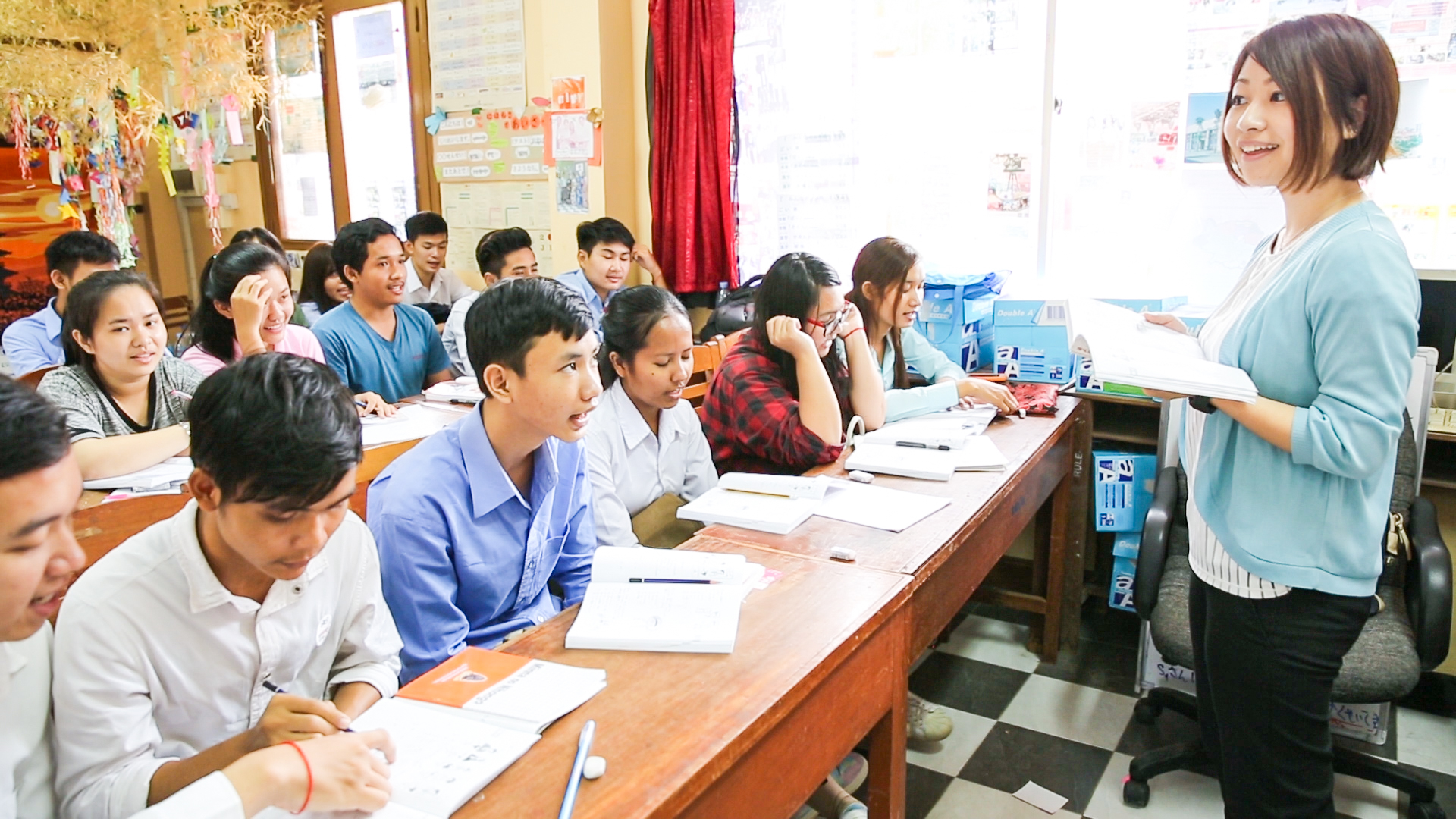 The first "NIHONGO Partners" of Cambodia
The first "NIHONGO Partners" left Cambodia after serving 10-month term at the end of July 2017.
The "NIHONGO Partners" program is sending over 3,000 Japanese citizens to schools in ASEAN countries during a seven-year period from 2014 to 2020. It has started in Cambodia since 2016.
The 3 roles of "NIHONGO Partners"
In-class Support: Assisting local Japanese-language teachers.
Cultural Exchange with the Local People: Engaging with students and local people through introducing Japanese culture.
Study Local Languages and Cultures: Acquiring the local languages and culture through their lifestyles.
The program aims to deepen mutual understanding and expand exchanges between Japan and ASEAN countries.
"NIHONGO Partners" of Cambodia
Ms. Kaori Matsuoka was assigned to the Japanese Language course at Royal University of Law and Economics as the first "NIHONGO Partners" of Cambodia on Oct 2016. Since then, she had tried to support Cambodian Japanese-Language teachers and students.
Her challenge was not only to support the educational activities in the class but also to introduce Japanese cultures in and outside the classroom. She formed "AOZORA (blue sky) Club" and organised events for students. Besides, she had learned about Cambodian cultures through her exchange with Cambodian people.
The second "NIHONGO Partners" is coming to Cambodia on October 2017 and taking over the activities.